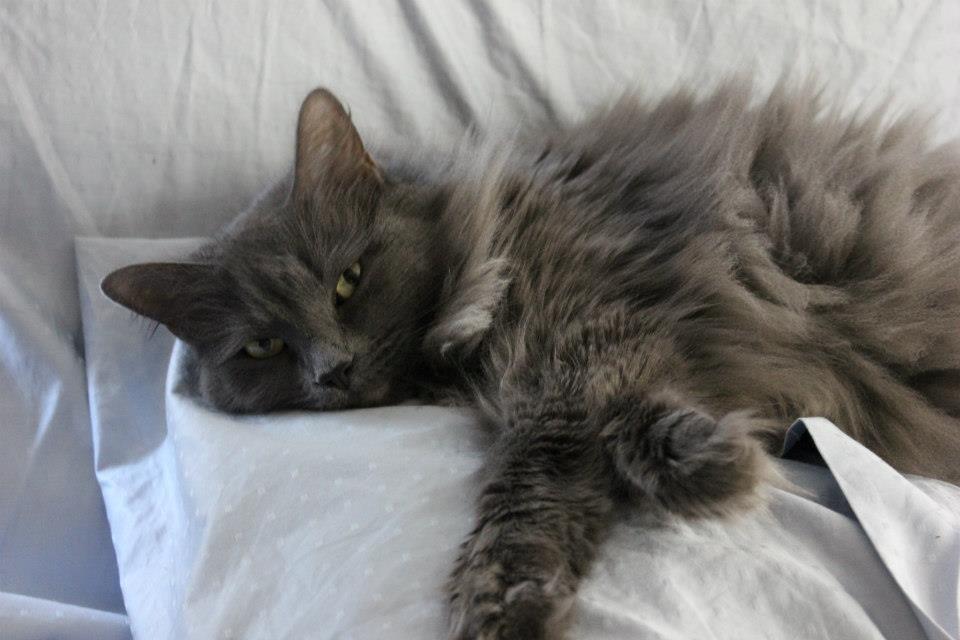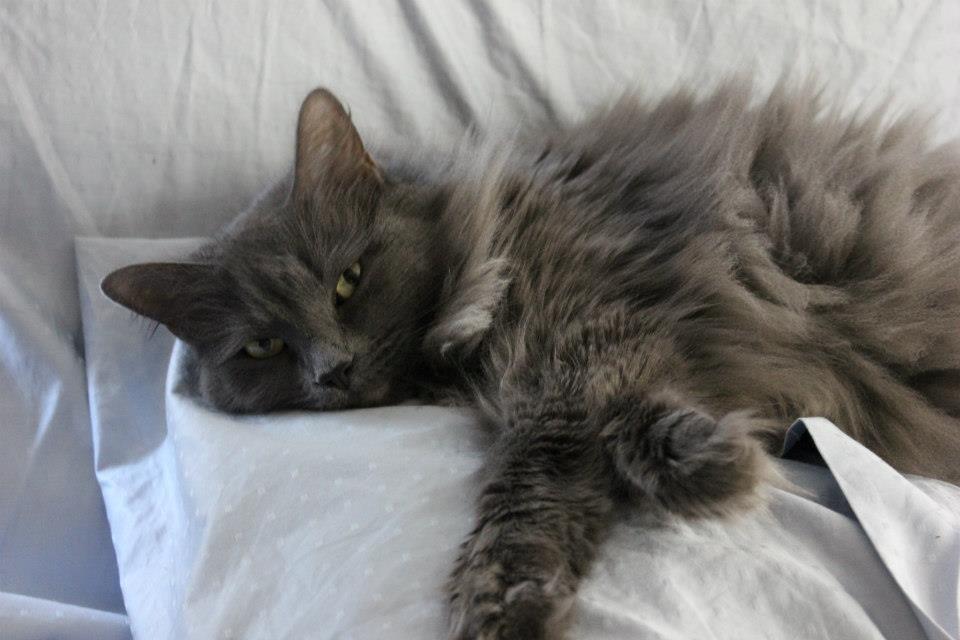 Today is a very exciting day here at MassDrive, it's our first ever feline Furry Friend Friday!  I've never interviewed a cat before, and many of them are known to have an attitude so I wasn't sure what to expect going into this interview.  Luckily I was pleasantly surprised and had a very interesting conversation with Faith, a four year old girl who was rescued from the MSPCA.
So Faith, what is your favorite way to spend the day?
Personally, I take my hygiene VERY seriously so I spend a fair amount of time cleaning my fur, which is why it looks so beautiful in case you were wondering.  Other than that, I like to sit near my back window and look out at the birds.  My mom says I try and chirp at them every time I see them, I didn't think she could hear that!
Are you an indoor or outdoor cat?
I am strictly an indoor cat.  Do you know how dangerous it can be out there for a pretty young girl like me?  I was actually rescued by the MSPCA and they require that cats be kept indoors for their own safety.  I don't have a problem with this at all, especially when it's cold out, or raining, or too hot.  I'm very happy to stay inside, lounge around, and watch the world go by.
What's Your Favorite Toy To Play With?
I'm too mature for toys.  They honestly don't interest me, I have a very furry blanket that I enjoy laying on and I guess that is the closest thing I have to a toy.  I also use the couch as a scratching post if need be, but toys are for kittens.  You think you can fool me with that laser pointer trick?  Been there, done that and I'm over it.
You are a very sassy kitty, is there anything that scares you?
As I said I was rescued by the MSPCA, before I came to my wonderful home with my mom, I was kept on a chain in my old yard for a very long time.  Eventually it got embedded into my skin, and the healing period was a painful process.  Ever since then, I get very nervous whenever anyone tries to touch my neck.  If I know the person, I'm fine with them rubbing my neck but only after I come over to them.  I don't enjoy having people pet me unless it's on my terms.
Do you have any health concerns at the moment?
Right now I am in tip top shape, the only thing that bothers me is all of the hairballs that get stuck in my throat.  I eat hairball control food which does help somewhat, but other than that, I am very healthy.
Lucky for Faith, and her mom, she hasn't had any major health issues after being rescued, however, as the years go by problems creep up on everyone.  Having pet insurance gives you peace of mind and is a lot less expensive than paying for surgery, x-rays, blood tests, and any other health related expenses that might come up.  Give us a call at MassDrive and get a quote for your furry friend!