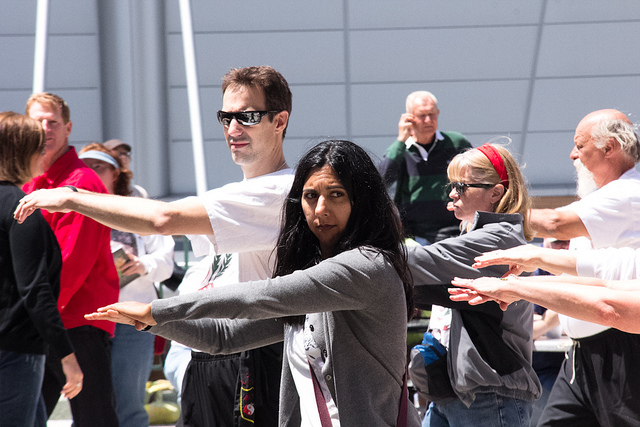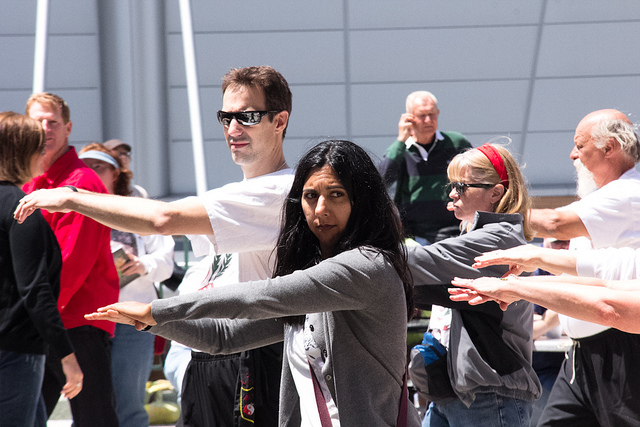 We recently posted about events in Boston this March and charity events to attend, but now we're bringing you a list of FREE events going on in Boston!  If you're saving up for Spring Break, a new car, or just trying to be frugal, these events are perfect.  There are free fitness, music, and film events going on this month and trust us, you don't want to miss out!
Free Music Lecture – Take a trip to Bristol Studios on Mass Ave this Wednesday, March 6th for a free seminar called The Understanding of Music with Duncan Lorien.  This seminar will help you understand such subjects as naming notes on the keyboard and guitar, playing scales and chords from memory, the basics of improvisation, reading and playing music notation, singing, and songwriting through a hands-on approach.  This is a great opportunity for any aspiring musician!  Duncan is a famous recording artist, composer, and educator who travels the globe teaching these seminars to thousands of students each year.  Don't miss your chance to learn some tips and tricks from this world-famous artist!
Free Icelandic Film Festival – Calling all film fans!  Get over to Theatre 1 in the Revere Hotel for this free Icelandic Film Festival on Sunday, March 10th at 3 PM.  This event is part of the third annual "A Taste of Iceland" cultural celebration that is here in Boston from March 8th-12th.  The festival will show three hit films; the first film, Either Way, begins at 3 PM and is 85 minutes long.  It will be followed by a short documentary called Herd in Iceland, and the event will end with the film Grandma Lo-Fi.  This is a great event to attend if you're a film fan or if you're looking for a taste of something new and exotic.  There will also be a free Icelandic art exhibit in the hotel from March 8th-12th, be sure to check that out too!
Free Tai Chi Class – Did you know that the Castle Square Community Center in Boston offers free Tai Chi classes every Sunday? Tai Chi is a martial art that is practiced for defense and to reduce stress, among many other reasons.  Stop by on Sunday from  1-2 PM and learn from master-level teacher Zhou Xuan Yun.  All ages and skill levels are welcome, so whether you're a beginner or a pro you'll fit right in.
"ShamROCK Your Body" Free Fitness Class – Burn off those brews this St. Patty's day at this free Boston Sports Club fitness class!  Head over to the Boston Sports Club in Wellesley or at Wellington Circle in Medford on Sunday, March 17th from 9-11 AM and get into gear!  This Celtic-themed circuit workout lasts 30 minutes in the new turf UXF zones and is free to both members and nonmembers.  Why not get your workout in early?  You'll be ready for the day and can drink as many green beers as you want without feeling guilty!
So many things to do, so little time!  Get your fitness on, enjoy a film festival, or take a music lesson this month, all for free!
Photo By: stevendepolo