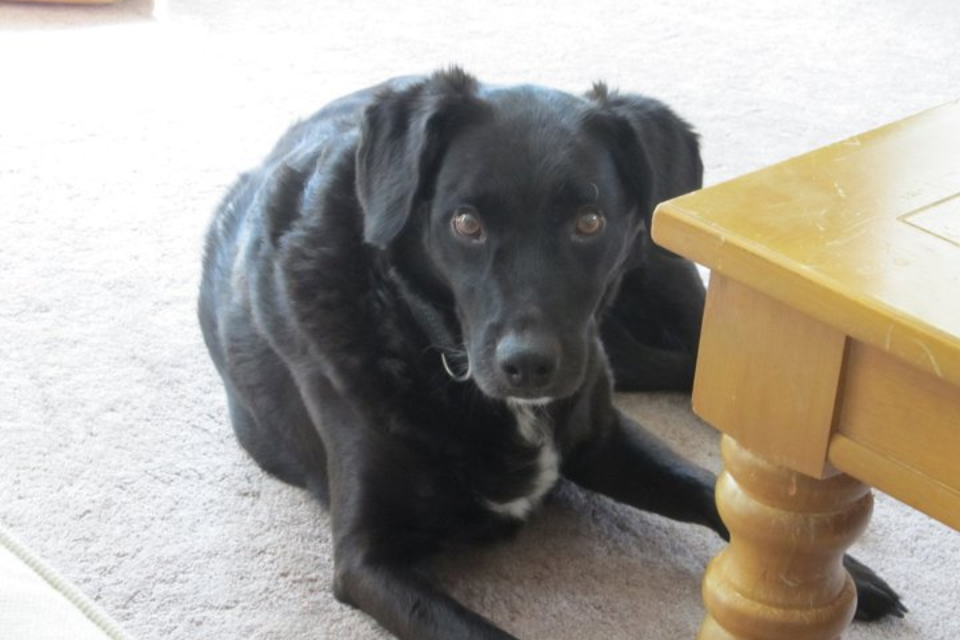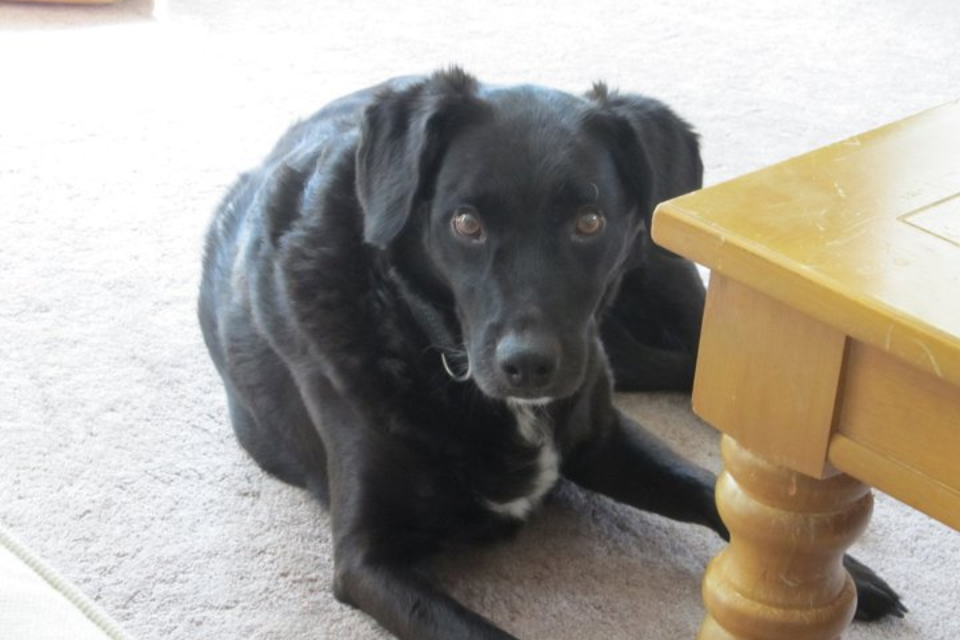 Friday is here yet again and we're back with another Furry Friend interview to celebrate!  Today I got to chat with Riley, a miniature black lab.  Personally, I have never heard of a miniature black lab, so I was very excited for this interview in particular.  Once I met Riley, I never would have guessed that he was 10 years old, he looks like a puppy!  This adorable guy was gracious enough to spare some time on this beautiful day for our interview, read below to see what he had to say!
So Riley, I have never heard of a miniature black lab, you must get a lot of attention from people when they see you out and about.
My breed is more common than you would think, you've probably seen us out and about and just thought we were lab puppies, my sister says I still look like I'm only a year old!
What is your favorite way to spend the day?
Well I love to follow my mom around the house, she is my favorite companion and I love being by her side.  Other than that, I like to play with my cousin Marty, he is also a black lab, although not miniature.  He lives next door and is only 2 years old, but he is definitely bigger than me already!  He keeps me young though, we get to hang out almost every day.
Do you have a favorite toy that you like to play with?
My favorite toy would have to be my squeaky squirrel.  When I chew on him he makes a loud sound that I love, and  I can usually find someone to play tug of war with me!
Is there anything that scares you?
The only thing that makes me nervous is new people.  Whenever someone comes to the door that I don't recognize, it makes me a little nervous because I am very protective of my family.  I bark A LOT and sometimes my family gets mad, but I'm just looking out for them.  Once I get to know someone I am very friendly though, I am a lab after all!
What's your favorite place to go for a walk?
We live right near Black and White Beach in Manchester and that is by far the best place to explore.  So many sights, smells, and sounds on the ocean, I can't get enough!  We usually walk about a mile on the beach, now that I'm a little older that's the perfect length for me, not too long but still long enough to tucker me out. 
Do you have any health concerns for the future, or have there been any instances where pet insurance might have come in handy?
Well, I do have quite a few cysts that make me a little nervous.  Most of them are fatty tumors but I can't stand going to the vet's to get them diagnosed!  Thinking about the possibilities of what it could be is scary, and it's also expensive so I feel a little guilty when my mom has to pay.  I hear that cysts are common in labs though, and I'm sure my family will be keeping a close eye on me!
Riley is an older dog, and as he said cysts are common in labs and paying for biopsies can get expensive after a few tests.  Don't let your pet's health suffer because of finances!  Give us a call at MassDrive for a pet insurance quote, your furry friend (and your wallet) will thank you next time they need to go to the vet!