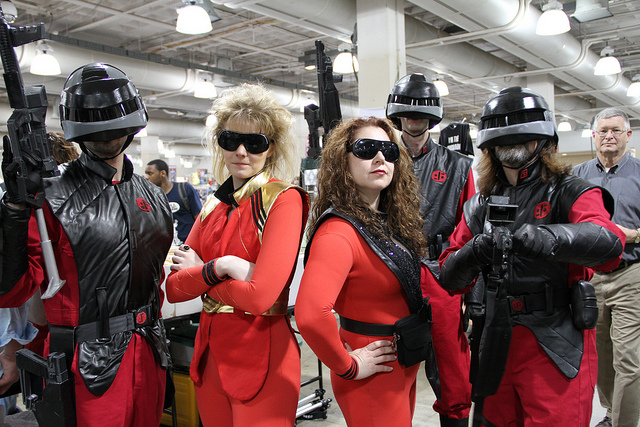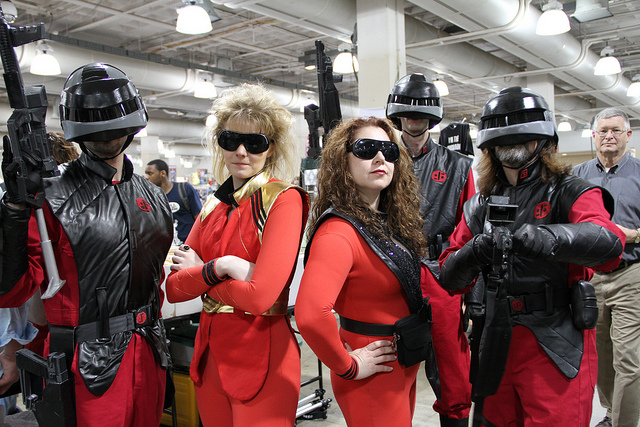 Looking for something new and exciting to do this month?  These local events are fun, exciting, opportunities to get out of the house and try something new!  Celebrate the beautiful weather we've been having lately by getting out and about, try your luck at trivia, celebrate Earth Day, stop by Comic Con, or enjoy a craft beer, as always, there is an event for everyone!
True Lies and False Facts: A Questionable Tour of Boston – How much do you know about Boston's history?  Boston By Foot organized this trivia tour where you will hear wild and outlandish tales, some of them are true while some of them are false.  Use your knowledge of Boston's history to discover the truth, after the tour participants will gather at the 6B Lounge where the answers will be revealed and those with the most correct will win prizes.  This historic tour takes place on Sunday, April 7th at 2 PM and costs $10 for members of the organization and $20 for non-members.  Participants will gather outside the Charles/MGH T station on the Red Line before the tour begins.  Celebrate April Fool's day a little late this year and see if you can be fooled!  Reservations are recommended although walk-ups will be accepted if space allows, only cash will be accepted for payment on the tour day.
Spring Beer Fest – Celebrate the beginning of Spring with a crisp, refreshing craft beer!  The Spring Beer Fest will be taking place on Friday, April 19th at Cyclorama, Boston Center for the Arts.  There will be beers available to taste from across the globe, guests will recieve a passport (event guide) that will enable them to travel from country to country sampling brews.  There will also be music and all guests will be entered to win great items valued at $1,000.00!  Guests can either purchase tickets for the Rush Hour tasting from 5 PM – 7:30 PM which cost $49 until 4/12/13 and then costs $69 until they sell out, or can purchase tickets for the Friday night Tasting Party from 8 PM – 11 PM which costs $59 until 4/12/13 and then costs $69 until they sell out.  There will also be a sushi rolling and saki class taking place for those that are interested!  There will be two sessions, one at 5:15 PM and one at 8:15 PM, tickets are $59 until 4/12/13 and then will be $69 until they sell out.  The class is one hour long and you will learn how to make sushi rolls and then enjoy complimentary pre-rolled items!  Get your tickets for this event before they sell out!
Party For The Planet! – Celebrate Earth Day with the Franklin Park Zoo this year on Sunday, April 21st at their Party for the Planet!  The Franklin Park Zoo has teamed up with the Girl Scouts of Eastern Massachusetts and the Cambridge Science Festival for this event to raise awareness for our planet!  Take your little ones to the zoo for this event where they can learn how to contribute to and maintain planet Earth in a fun, engaging environment.  Guests will have the opportunity to meet the zookeepers, participate in a scavenger hunt, enjoy the live entertainment on site, and of course meet the many animals that live at the zoo!  There will also be animal enrichment activities and Magic 106.7 will be on hand from 11 AM – 1 PM with music, games, and prizes!
Boston Comic Con – This event takes place across the country and on April 20-21st it will be here in Boston at the Hynes Convention Center!  Comic book fans, get your tickets while they last, single day admission costs $25.00 but if you buy a ticket for admission on both days it will run you up $40.00 and tickets can be purchased in advance online, or at the door the day of the event.  Fans of the hit series "The Walking Dead" will love the fact that favorites Lauren Cohan AKA Maggie Greene and Jon Bernthal AKA Shane Walsh will be on hand for autographs, photo ops, and some Q&A.  There will also be a comic art auction, costume contest, film festival, and stars and artists from many other famous comic books at the event.  Show hours are from 10 AM – 7 PM on Saturday, and from 10 AM – 5 PM on Sunday.
Which one of these events are you most excited about this month?  There is something going on to entertain every member of your family this April, so head into Boston and celebrate the warm weather at one of these events!
Photo By: NikiSublime