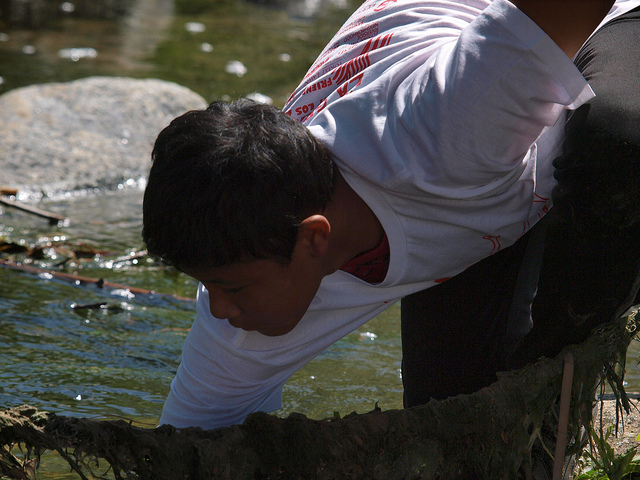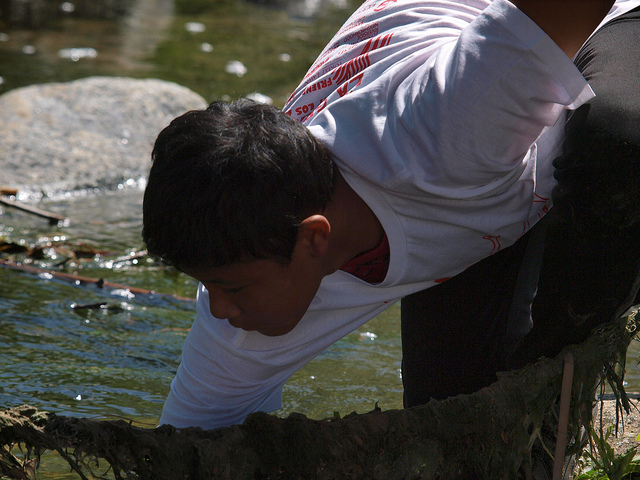 Spring is in the air, the sun is shining, flowers are blooming, and it's the perfect time to take part in one of these worthy charity events!  If the warm weather we've been having isn't enough to get you feeling warm and cozy on the inside, these events will do the trick.  Get your hands dirty this month and help clean up the Muddy River near Fenway, donate some old goods, enjoy a fine meal, or get out for a jog!  All of these events give you the opportunity to help others while enjoying yourself!  What could make you feel better than that?
5th Annual Susan G Komen Chefs for the Cure – Want to help fight breast cancer while enjoying a delicious meal?  Chefs from some of Boston's best restaurants are coming together to whip up their most unique and delicious gourmet dishes for this tasting-style event!  Head over to the Residences at W Boston on Thursday, April 11, 2013 at 6:30 PM for this worthy event that will leave you feeling full, having fun, and helping a worthy cause that aims at wiping out a disease that effects millions of families every day.   Participating restaurants include Gaslight, Taranta, Myers + Chang, Citizens Public House, Tastings, and the Granary Tavern. Tickets are $125.00 each and there will also be a raffle and silent auction during the event. Each general admission ticket purchase comes with one complimentary raffle ticket as well!  Proceeds from this event benefit the Susan G. Komen For The Cure foundation which is dedicated to education and research about causes, treatment, and the search for a cure.
iChase The Cure 5K for Kids' Brain Tumors – Cancer is tragic disease for anyone to face, but when children are diagnosed with it, it's heartbreaking.   Founded by Boston University student Danielle Volman, the iChase the Cure 5k raises money to support various charities that research this disease and create awareness.  The race has been held across the United States and has raised over $55,000 dollars which has been donated to various foundations across the nation.  Make a difference in the lives of children with brain tumors by participating in the 4th annual iChase the Cure 5k race on Saturday, April 13th on the DCR Charles River Esplanade.  The race begins at noon and there will be T-shirts (sizes are only guaranteed if you pre-registered), games, prizes, and much more for the entire family!  Registration is $25.00 per individual ($20.00 for BU students), and on race day is + $5.00 and cash/check only!  Grab your friends, family, and create a team for this deserving cause and enjoy a day of fun in the sun!
15th Annual Muddy River Cleanup – Love that dirty water?  Prove it!  Show your love for Boston by participating in the 15th Annual Muddy River Cleanup Saturday, April 20th from 9 AM – 12 noon.  This is a great way to celebrate Earth Day and make an immediate difference in the Boston community.  Volunteers will be helping the Emerald Necklace Association clean the area of the Muddy River by the Fenway.  Participants will be picking up trash, down tree limbs, and performing general cleanup along the river.  All volunteers will even recieve a T shirt at the event, although sizes are first come first serve.  After the event, volunteers can celebrate their success at a local park from 12 noon – 1 PM with food and music, details will be announced at the event.  Make sure you wear clothes and sneakers that you don't mind getting dirty and bring a pair of work gloves and some water!
South Shore Humane Society Yard Sale – Who doesn't love adorable rescue animals?  Now's your chance to lend them a helping hand!  Stop by Braintree Town Hall on Washington St. in Braintree on Saturday, April 27th for a yard sale that benefits the South Shore Humane Society!  You never know what treasures you might uncover at a yard sale, and now you don't have to feel guilty about going because it benefits a great cause!  If you can't make it to the actual yard sale but would be willing to donate an item or two to be sold, contact 781-843-8824.
Which one of these events is right up your alley?  Lend a helping hand this month and you'll feel the rewards instantly.  There's no better feeling than knowing that you made a big difference in someone's life by only taking a moment out of yours.  Whether you want to enjoy a gourmet meal, go for a run, help the environment, or go shopping, you can do it all, all while supporting worthy causes!
Photo By: U.S. Army Corps of Engineers Los Angeles District