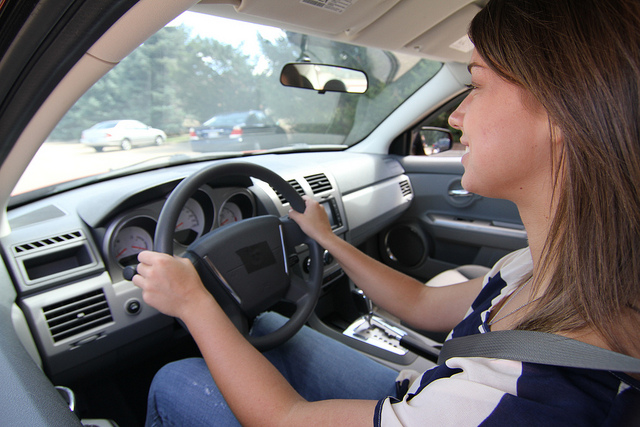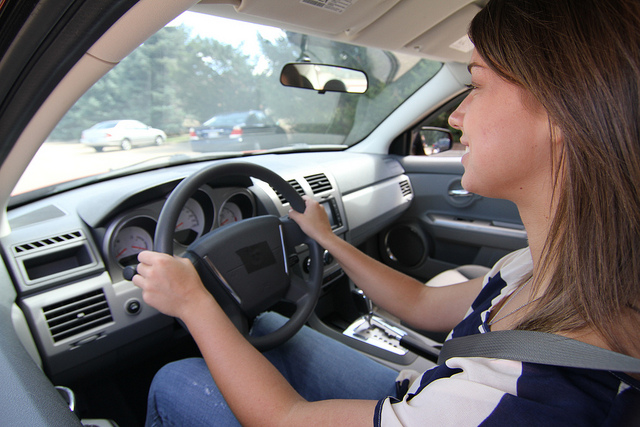 In honor of National Distracted Driving Awareness month, we wanted to continue spreading the awareness and give you some tips for talking to your teenager about the dangers of distracted driving.  Teens are some of the most frequent texters, tweeters, and social media addicts out there, and phones are staples of our daily lives in today's world.  It can be difficult to put our phones down even for a moment, but in the moment it takes to respond to a text or look at your phone, anything can happen.
Although it can be difficult to unplug from your mobile device while driving, it's necessary to fully concentrate on the task at hand.  According to the National Highway Traffic Safety Administration, motor vehicle crashes are the number one cause of death for teenagers.  These accidents can be prevented, and talking to your teens and setting a good example for them are some of the most important things you can do for your young driver.  The following facts, figures, and tips will come in handy when you sit down with your teen to talk about the dangers of distracted driving.
According to a survey by the Consumer Reports National Research Center for drivers ages 16-21, nearly half of the respondents said they had talked on their handheld phone while driving in the past 30 days.  Although this statistic is not surprising, it is nevertheless frightening to know that so many drivers on the road are endangering their own lives as well as the lives of other drivers and pedestrians.  The majority of drivers acknowledged such behavior as dangerous, but 48% of respondents said they had witnessed a parent talking on their phone while driving in the past 30 days, which is why it's extremely important to set a good example for your children or any young drivers that you interact with.
It doesn't hurt that it is illegal in Massachusetts for anyone under the age of 18 to use their cell phone while driving.  Remind your children of the penalties associated with distracted driving.  The first offense will get you a $100 ticket, plus a potential license suspension.  Once your teenager has their license and therefore freedom, they won't want to lose it.  Knowing in the back of their mind that they could potentially lose their license if caught, they will be more likely to think twice before picking up their phone while behind the wheel.  You should also remind your young driver how important they are to you, and how much it would affect you if anything ever happened to them.  If they understand that their actions can have a serious impact on others, they may be less likely to take unnecessary risks.
Giving your children the facts and talking to them really can make a difference!  According to the same survey from the Consumer Reports National Research Center, concern about distracted driving convinced about three fourths of those surveyed to stop or decrease such behavior.  More than 60% say they were influenced after reading or hearing about the problem, 40% were convinced by related bans (such as the one here in MA that prohibits any cell phone use by drivers under the age of 18), and almost 30% by their family talking to them.  Your actions as a parent can make a huge impact on your child!  Young drivers learn by example, so set a good one!
Photo By: State Farm