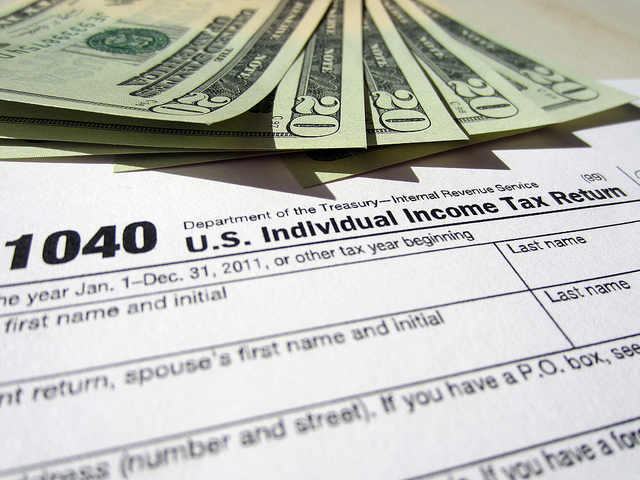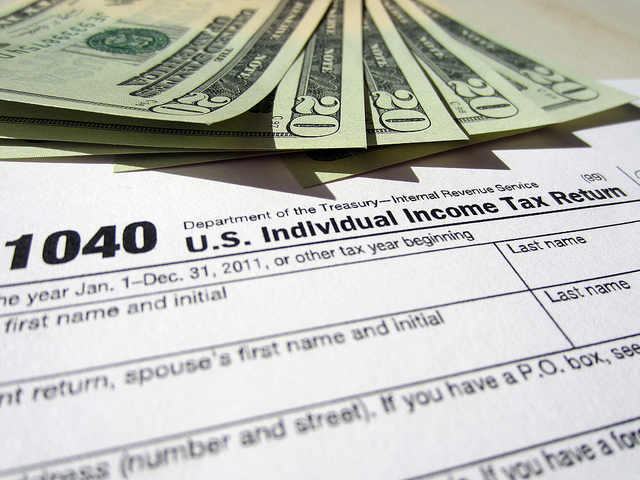 Who doesn't love getting a nice check back from the government after tax season? Although it may be tempting to head to the mall for a shopping spree or buy that TV you've had your eye on, putting your tax return towards insurance is a smart choice that may save you a lot of money in the future!  Believe it or not, the more you spend up front, the more you can save!
If you have a few extra bucks after tax season, call up your insurance agent and ask what your options are.  They may suggest increasing your coverage, which may in turn lower your monthly payments!  Although you would have to pay more out of pocket if you were to have an accident, you could put your tax return in a savings account just in case you ever needed to pay out your deductible.  If you don't end up getting into an accident or using your deductible, you have that much more money in the bank, not to mention all of the money you would likely save on your monthly bill.  This sounds like an all around win if you ask us and applies to both auto and homeowner's insurance!
Depending on how big your tax return is, you could even pay off your homeowner's or auto policy in full!  How great would it be to not have to worry about a monthly payment for the entire year?  Not only would you be worry free, you would also get a discount for paying the policy in full!  This discount varies from carrier to carrier but typically you can save up to 5% off your premium.
Another thing you can put your money towards?  If you have a pet, why not invest in their health and get pet insurance!  Your furry friend deserves to be protected should they be a little under the weather, after all, humans have health insurance so why shouldn't animals?  No matter how much we love our pets and look out for them, anything can happen.  They could get loose and get hit by a car, or even develop a suspicious tumor that needs to be checked out, whether they're young or old, your pets should be covered.  If you haven't been to the vet's lately, it's extremely expensive for each visit, even a simple problem such as an ear infection can run you up a few hundred dollars, for about the same price (depending on your pet's age, breed, etc), you can cover all of your pet's health needs for the entire year!
When it comes to insurance, the more you spend up front, the more you can save in the long run!  If you find yourself coming across a big chunk of change after tax season, give us a call at MassDrive!  If you already have a policy, talk to us about increasing your coverages, and if you don't currently have a policy, give us a call and get a quote!  We also offer pet insurance so all members of your family will be protected!
Photo By: 401 (K) 2013