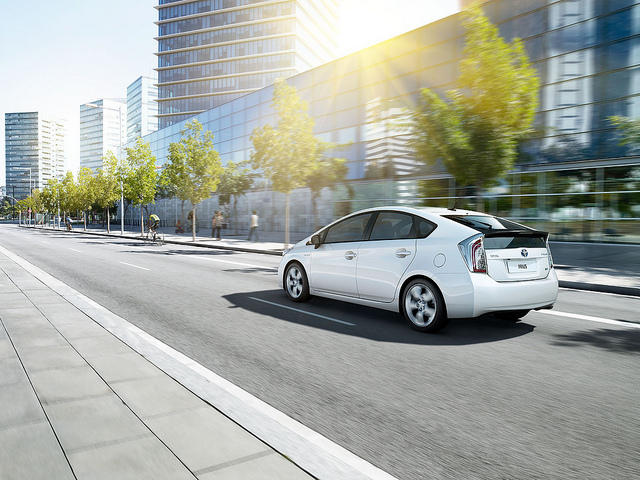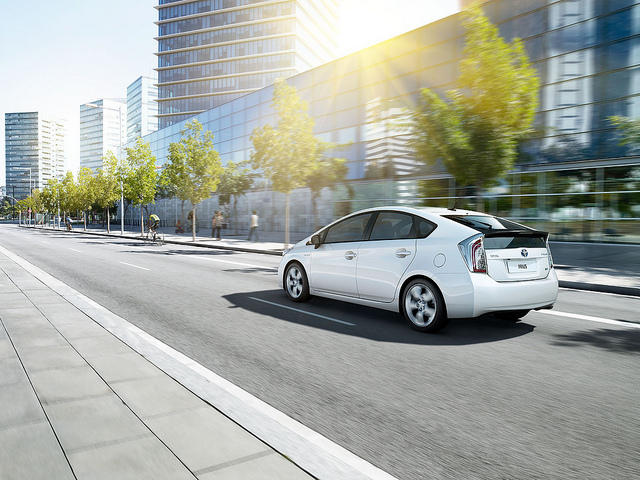 In honor of Earth Day we wanted to talk about ways to go green while driving!  Earth Day celebrations are continuing all week, and this information is useful to know for the entire year!  While "go green" isn't a phrase you would typically think of when you think of driving, there are ways you can decrease your carbon footprint while on the road.  The easiest thing to remember?  The less gas you use the less pollutants your vehicle will emit, making your drive more "green".  Using less gas doesn't necessarily mean driving less either!  These tips will keep you on the road to a greener Earth without making major changes to your daily life.
The best way to reduce the amount of gas you use is to drive a hybrid or electric vehicle.  They get much better mileage than typical vehicles and are specifically designed to be more fuel efficient and emit less toxins into the environment.  Unless you already have one of these vehicles, it's pretty hard to utilize this tip, but if you're due up for a new vehicle any time soon hybrid or electric vehicles are great options to consider!  Not only are they more eco-friendly, but they will also save you a lot of money on gas.

Avoid slamming on the gas or breaks.  These two extremes are gas guzzlers, the sudden burst of energy when you hit the brakes or accelerator can release major pollutants and eat up a lot of gas compared to easing on or off the pedals.
In the upcoming months it can get very warm here in the Bay State.  Although turning on the air conditioning while driving is a great option,  it uses up more gas than if you were to drive without it on.  If it's not too hot, roll down the car windows and enjoy the breeze!
Get an E-ZPass!  If you are a frequent road tripper, there is no better accessory!  You'll get to avoid the touch and go traffic that piles up while people are paying with cash, which will save you gas and wear and tear on your car.  It can save you a lot of time at tolls whether you are traveling cross country or live in Western Massachusetts and have to take the Pike every day.  It's definitely a worth while investment for any driver.
Go the speed limit.  Speeding even a few miles over the posted limit can increase gas emissions and not to mention possibly get you a speeding ticket. Save your gas and money by following the law!
Download an app that updates driving routes based on traffic, such as Waze.  This app relies on consumer updates but is typically accurate even when it comes to the smallest details.  It will help you save time, money, and gas by avoiding traffic jams.  Who wouldn't love that?
Utilize cruise control if you're going to be keeping a steady speed and direction on the highway.  This will help to avoid acceleration and unnecessary gas usage, it can even help save up to 7% on gas according to Edmunds.com.
These tips are simple enough, right?  Such small changes can lead to major savings for your wallet and the environment!  Try some of these tips in honor of Earth Day, there's nothing to lose, only to gain!
Photo By: Toyota Motor Europe