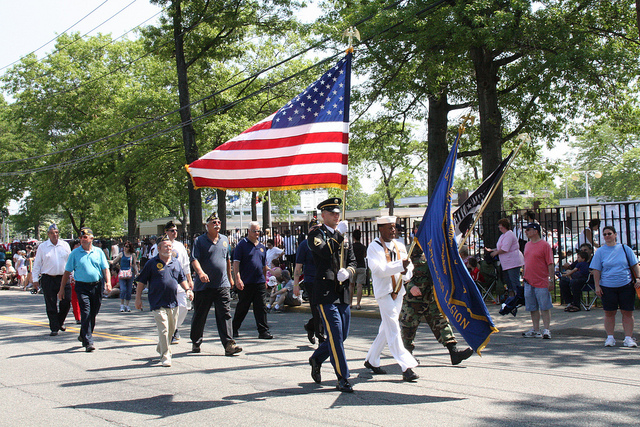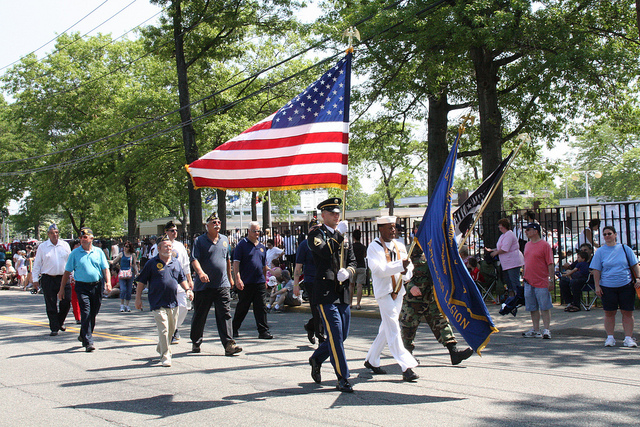 Don't let the dreary weather bring you down this weekend, there are still plenty of events going on across the Bay State in honor of Memorial Day!  Grab your friends, family, and kick of the beginning of summer at one of these celebrations!
Memorial Day Family Weekend At The USS Constitution Museum – Learn what it was like to be a Sailor or Marine at sea this Memorial Day weekend!  The USS Constitution Museum is hosting this family-friendly event from Saturday, May 25th – Monday, May 27th going from 9 AM – 6 PM each day.  Climb aboard Old Ironsides and learn what everyday life was like.  Learn to march, use the tools of the seafarer's trade, and make an officer's hat!  Children can even purchase a Build a Ship activity to take home with them for only $2!  This patriotic event is fun for the whole family, young children will enjoy the activities and adults will get to take in the history surrounding the ship.  This event is going on all weekend so make sure you stop by!
Free Memorial Day Community Weekend at the Museum of Fine Arts – The Museum of Fine Arts is showing their support for the city of Boston this Memorial Day weekend with this free event.  Admission to the museum will be free of charge from Saturday, May 25th – Monday, May 27th in celebration of "Boston I Love".  There will be special exhibits including three paintings on loan from the Metropolitan Museum of Art.  There will also be art making, gallery tours, family activities, and a community art project.  All contributions made throughout the weekend will benefit The One Fund and there will also be a 10% off discount on most items at the MFA Bookstore and Shop.  Don't miss your chance to celebrate the incredible city of Boston this weekend at the MFA!
Rooftop Day Party – Head to Alba Restaurant and Lounge in Quincy for one of the best parties all weekend!  This event is organized by Rhoaming Music Group and is for those 21 and over.  The party begins on Sunday, May 26th at 4 PM and goes until 9 PM but the roof deck is open all night if you want to keep the party going!   There will be music from DJ Real P and P*Franchize along with food and drinks, so make sure you get your tickets while they last!  You can even get a discount when you RSVP, don't miss out on this your chance to enjoy the spring breeze while taking in an amazing view at this party!
Memorial Day Weekend Parades – Almost every town in the state is hosting a Memorial Day Parade this weekend, and if your town isn't then a town nearby likely is.  Parades are a great way to honor our veterans and celebrate the true meaning of Memorial Day, and parades are perfect for every age!  You can find a listing of Memorial Day parades going on across the state here!
Don't miss out on the celebrations going on this weekend!  Whether you come into the city to celebrate, or go to a local parade or party, enjoy the extra day off and remember to thank our veterans and armed service members for their service!
Photo By: Dawn Paperin