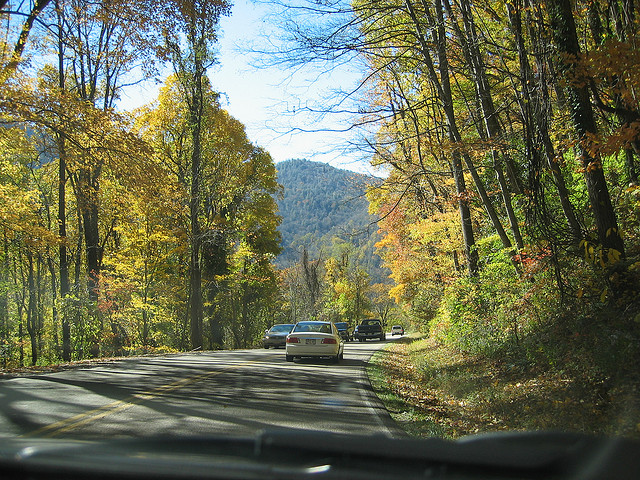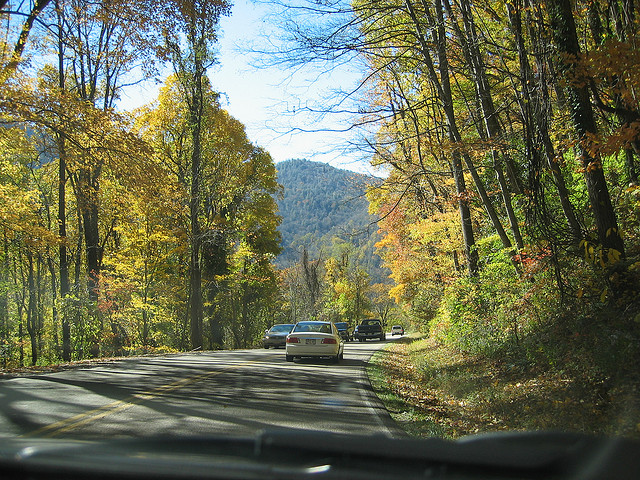 When most people think of dangerous driving weather, winter usually comes to mind, but fall has its fair share of dangers too.  Some of the things we love most about fall, like the beautiful leaves and cooler weather can lead to new dangers that you may not think of.  Keep these tips in mind in the fall, and stay safe on the road!
 Leaves – Everyone loves the beautiful red, yellow, and orange leaves that come with the fall season, but they don't stay on the trees for very long.  Once they fall to the ground and cover the road, they can hide potholes, cover pavement markings, and once it rains, they can make the road extremely slick which is not only a danger for drivers, but pedestrians as well.  Keep your windshield leaf-free to prevent them from getting stuck under windshield wipers in a storm.  Make sure to also be aware of leaf peepers on the road, especially if you live in a rural area.  These drivers may be distracted or make sudden stops, so use caution around cars that are traveling particularly slow or have out of state license plates.  Remain alert when driving in the fall, especially when it's raining, use the same caution you would if you were driving over ice in the winter.
Frost – After a hot, humid summer, the cooler fall air is a refreshing change, but with the change in temperature comes another thing to be weary of, frost.   Temperatures may feel fair and refreshing during the day, but they can drop dramatically at night.  First thing in the morning, there may still be frost on the road so use caution, especially on overpasses, bridges, or roads that don't get lit by much sunlight, as this is where frost tends to accumulate.
Tires – With the sudden changes in temperature, tires can contract and expand which results in them losing air pressure so you need to monitor them closely.  Under inflated tires can increase fuel consumption and effect the way the vehicle handles, it is also a major cause of tire failure so be sure to check your tire pressure once a month.
Fog – Fall can be a damp, wet season here in Massachusetts, and we will likely see a lot of dark, foggy mornings and nights.  Keep your lights on during these foggy days, but do not put your high beams on as this can distract other drivers and restrict their visibility.
Back to School Traffic – Fall means back to school season, and there are going to be more pedestrians, school buses, and traffic along with it.  Be extra alert and mindful of speed limits in school zones, and near areas where children tend to be such as playgrounds and athletic fields.  For more in depth safety tips during back to school season, check another one of our blogs which has a ton of back to school  driving safety tips.
Autumn creates some unique driving hazards that many would not typically think of.  Understanding these dangers will make you a better, and safer driver, so be sure to keep these tips in mind!
Photo By: Michael Sprague