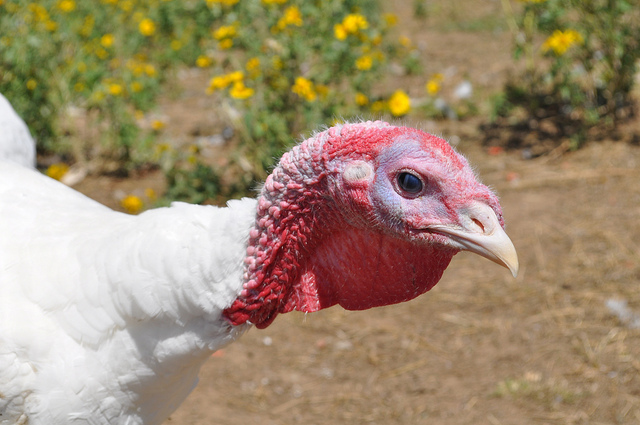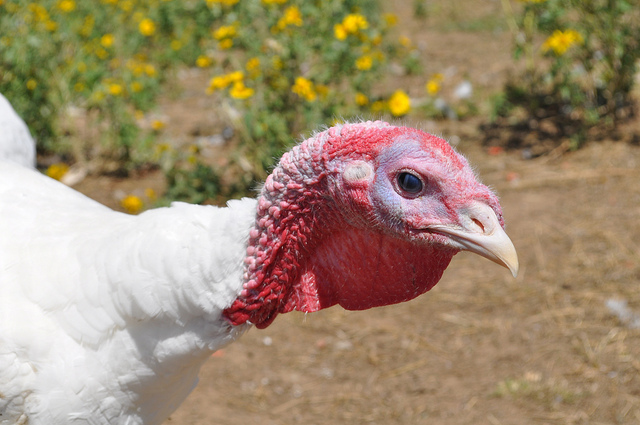 Just in time for Thanksgiving, we're here to tell you where to get the perfect turkey!  Buying from a local turkey farm not only ensures your Thanksgiving dinner will be as fresh as possible, it also supports local businesses. There's still time to put your order in before the big day, avoid the supermarket rush and stop by one of these local turkey farms!
Bob's Turkey Farm – This family owned and operated business began in 1954 and is located in Lancaster.  They raise 10,000 turkeys on their farm in Lancaster each year and another 5,000 on their farm in Ashburnham.  All turkeys are fed a well balanced grain diet, raised in barns and outdoor pens free to move around as they wish, and are healthy and disease free.  Fresh and frozen turkeys are available during the week of Thanksgiving as well as turkey pies, soups, sides, and of course fresh desserts.
Bongi's Turkey Roost – Run and operated by the Bongiorno family since 1947, Bongi's Turkey Roost is located in Duxbury and is one of the oldest turkey farms in the state.  Their turkeys are "raised for quality and sold on merit", and all turkeys are fed a strict vegetarian diet.  They are now taking orders for Thanksgiving dinners, and there are so many options to choose from it might be hard to pick!  There are farm fresh turkeys, fresh frozen turkeys, hot roast turkeys, chicken options, and a huge variety of sides including homemade stuffing, homemade butternut squash, homemade mashed potatoes, turkey salad, potato salad, coleslaw, macaroni salad, and their famous jumbo taters.  They can even customize your dinner for you, talk about outstanding service!
Gerard Turkey Farm – What could be better on Thanksgiving than picking up a fresh turkey dinner for the whole family that's already been prepared? Let Gerard's do the cooking this year and spend more time with your family!  They also have heat and serve products available if you do not want to order a hot meal for pickup on Thanksgiving day.  Although turkeys are no longer raised on site at Gerard Farms, the Gerard family is committed to producing top quality, home made products for their customers that do not contain preservatives.  The farm is located in Marshfield and is a popular Thanksgiving tradition for many families on the south shore.
Raymond's Turkey Farm – Located in Methuen, this family run farm has been raising turkeys for over 50 years.  All of their turkeys are bred on site and are fed only a high quality grain diet.  Whether you buy fresh turkey, hot roasted turkey, a turkey pie, or any of the number of additional products they offer, all of the ingredients are guaranteed fresh and do not contain any preservatives.  The farm is open daily from 8 AM – 5 PM for business if you want to pick up dinner for the family and can also prepare large portions for special occasions with 24 hr notice, but for Thanksgiving orders try and call as far in advance as possible.
If these turkey farms are close to you, they are a great option to consider for your Thanksgiving dinner!  Avoid rushing through a crowded supermarket and head to one of these friendly, family-run farms and support small businesses here in Massachusetts!
Photo By: Tim Massey