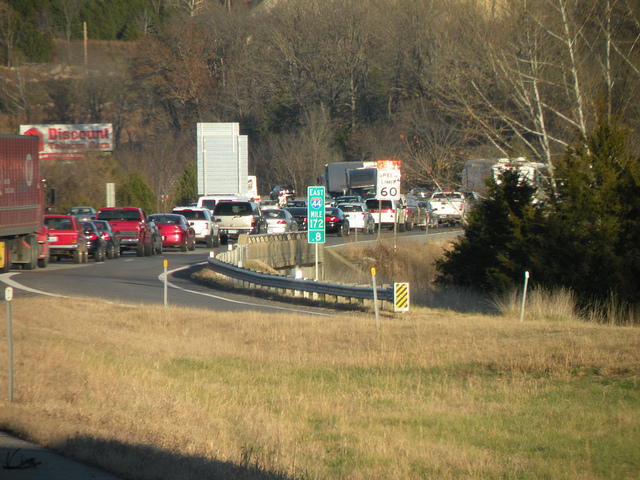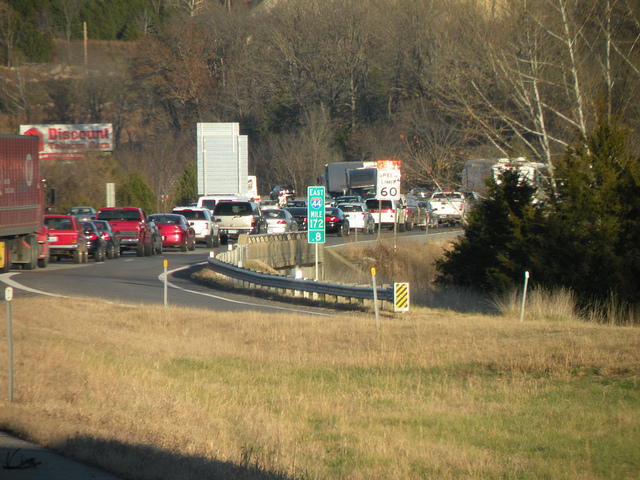 As Thanksgiving approaches, friends and families are finalizing their travel plans for the big day.  Driving during the holidays is hectic, crowded, and also dangerous because there are so many additional cars on the road.  To help combat the craziness, we've come up with some tips to make your journey as safe, and stress-free as possible.
Avoid Peak Travel Times – The busiest travel days for the Thanksgiving holiday are Tuesday, Wednesday and Sunday.  If you want to avoid traffic, we suggest you leave as early as possible.  If you have to work or have other obligations that will keep you from hitting the road early, we suggest waiting until at least 8 PM.  Traveling on Thanksgiving day will not be as hectic traffic wise, and if you're driving on Thanksgiving night you're in luck!  State service plazas will be giving out FREE coffee from 10 PM that night until 5 AM on Friday morning.
Factor The Weather Into Your Trip – Weather can have a major impact on the traffic patterns and may require you to take extra precautions on your journey.  As New Englanders we're used to crazy weather, but we may have a huge storm headed our way just in time to make holiday travel even more hectic than it usually is.  High speed winds and precipitation are expected so we can't stress enough how important it is to leave as early as possible.  It's also important to remember basic safety tips for driving in inclement weather, if you need a reminder check out our blog on Winter Driving Safety Tips.
Avoid Major Highways – While this might be the most direct route to your destination, major highways in Massachusetts are going to be jam packed with traffic over the holiday weekend.  Not only will there be the typical holiday traffic, but it will be made that much worse due to the inclement weather that is heading our way.  Map our alternative routes that follow back roads, not only will you avoid the traffic on the highway, you'll also get to take in some scenic views!  If you can't avoid highway travel and happen to be passing through Exit 19 at the Allston/Brighton interchange from 3 – 4 PM on Wednesday, your toll will be free thanks to our friends at Plymouth Rock Assurance!
Be Prepared – On long journeys, it's important to be prepared for anything.  That means checking out all aspects of you car before you hit the road, including tire pressure, fluid levels, and making sure you have a full tank of gas.  It's also a good idea to carry an emergency kit in your car at all times.  This should include a flashlight, batteries, blanket, jumper cables, a first aid kit, warning devices (such as flares or reflective triangles) and extra food and water.  You may also want to break out that ice scraper since there may be some snow and ice heading our way!  If you have young children, you may also want to be prepared with entertainment for a long car ride so you can avoid constant questions like "Are we there yet?".
Keep these tips in mind and your holiday travel plans should go off without a hitch!  As always, we want to remind all drivers to behave responsible, do not drink and drive, and if you're feeling drowsy, pull over and take a nap.  We want everyone to have a fun, and SAFE holiday!
Photo By: Kristin Nador