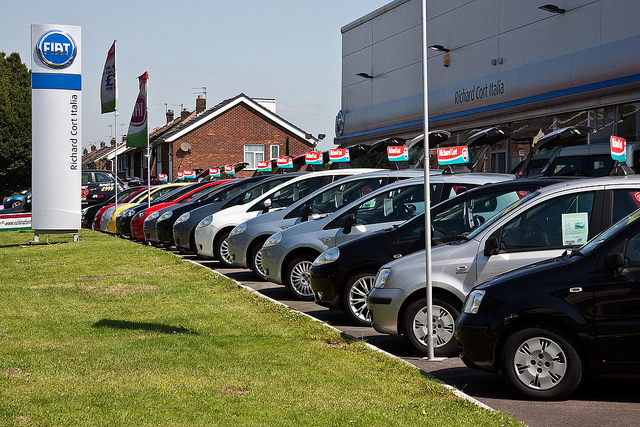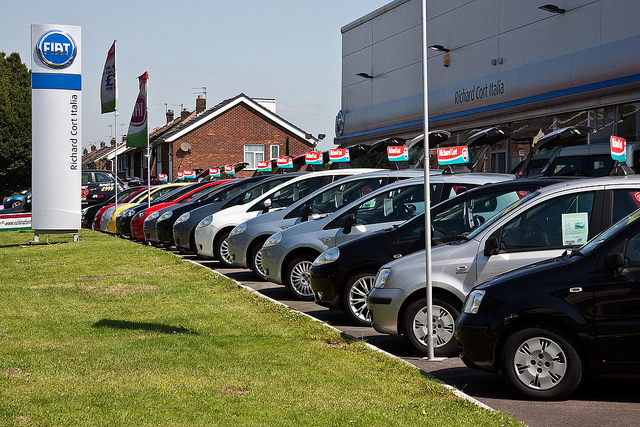 If the time has come for you to buy a new car, it can be both exciting and stressful.  There are a lot of things you need to keep in mind, but not to worry, we're here to help!  We've come up with some tips for you to review before you head to a dealership, and if you follow these guidelines you're sure to walk away with a car you love at a price that won't leave you with a case of buyer's remorse.
Know your budget.  It's important to know exactly how much a new car is going to cost you each month.  Not only does that include the monthly payment on your new ride, but it also should factor in the monthly cost of gas and your auto insurance bill, which may change once you update your policy with your new vehicle. Edmunds.com is a great resource to help with this and get reviews on different brands and models.
Narrow down your options.  You don't want to go into a dealership without having an idea of what you're looking for.  Create a list of cars you've seen on the road that you think you would like.  Research them on the manufacturer's website and independent websites as well.  Read reviews from current owners and make sure that you can afford them based on your budget.
Know the invoice price. The invoice price is what the dealer pays the manufacturer for the car.  Once it reaches the dealer's lot, the sticker price may be thousands of dollars higher than the invoice price, meaning the dealership will be getting all of that as profit.  If you let the dealer know that you know exactly what the invoice price is, it will show them that you came here knowing what you're talking about and you expect a good deal from them.
Timing is everything.  Car salesmen are all about making their numbers, and at the end of the month they may be more likely to give you a better deal just to make the sale.  The day of the week that you go may make a difference as well.  Dealerships tend to be busier on weekends, but if you were to stop by on a weekday, they may be more likely to bargain with you as there are fewer  customers and therefore fewer chances of making a sale.  If you come at them asking for a reasonable discount, they may be more likely to comply.
Research any and all discounts.  Dealerships often advertise cash-back deals or rebates for buyers, which can be very helpful and may even enable you to buy a model with a few extra features that you would not have been able to afford without said discounts.  Some even offer discounts depending on who is purchasing the car, such as students or members of the military, so be sure to inquire if you think you may qualify.
Get quotes from multiple dealers.  It's important to compare your various options, and if dealers know you're comparing their prices to others, they'll be more likely to give you their best price right out of the gate.  Starting off with their best offer only gives you more wiggle room to negotiate for an even lower price as you continue your shopping.  Make sure that you factor in any discounts they would be giving you when comparing prices.
Take your time on the test drive.  Remember, you're going to have this car for years to come, so you want to be happy with it!  Take your time to fiddle with all of the features and controls, make sure you're comfortable driving the car, and make sure that all of your typical cargo, such a passengers, pets, car seats, and anything else you typically drive with will fit comfortably in your potential new ride.
Make an appointment with the sales manager.  When the time comes for you to actually go ahead with your purchase, call ahead to make an appointment.  This will show that you're a serious shopper and are ready to negotiate.  Keep all of the potential discounts, and the invoice price in mind during your negotiations.  If you plan on trading in your old vehicle to get money off of your new one, know the value of your current car so that you won't be short-changed.  Although you likely won't get the full value of your current car, if you know the full value you can negotiate as close to that price as possible.  Keep in mind that having new parts recently installed, and even certain colors (neutral colors are always popular), can get a few extra dollars added on to what the dealer is willing to give you.
Research your financing options.  Typically, car dealerships will give you an interest rate that factors in a profit for themselves as well.  You will likely be able to get a better deal from a local credit union.
If you keep these tips in mind for your next car purchase, you'll be on your way to getting a great deal.  While prices do vary depending on many factors such as supply, and demand, these tips are good to have up your sleeve next time you need to go car shopping.
Photo By: Ingy the Wingy