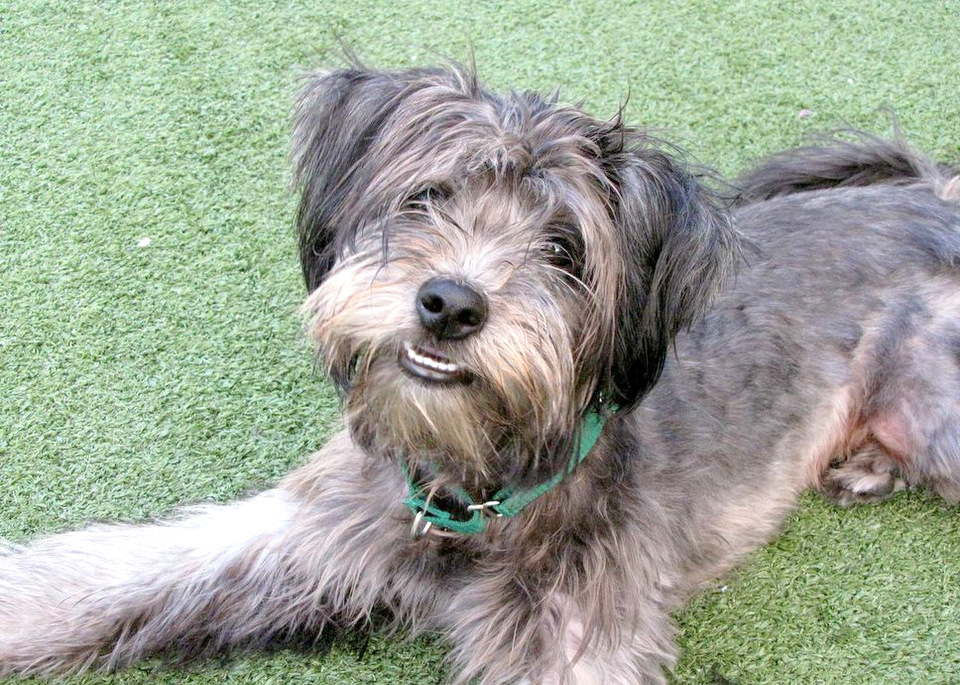 What's the best way to start off the weekend? With a Furry Friend Friday interview of course!  We're back with your weekly dose of cuteness, and today the furry friend we got to speak with is Arlo!  He's a feisty, 6 month-old terrier mix up for adoption at the Northeast Animal Shelter in Salem and is patiently waiting for his forever family.
So Arlo, how does a handsome guy like you find himself in a shelter?
Well believe it or not, someone left me tied to a pole!  Can you believe someone would just leave me like that?  Luckily I was found by some nice people and brought to the shelter as a stray.  I was never claimed so now I'm ready to find my new best friend!
So what's your favorite way to spend the day?
Running, running, and more running!  I may be small, but these little legs can move!  I'm still a puppy so I have a ton of energy, and I'm very curious so I love to investigate my surroundings.  I also love playing with toys, although I don't really have a favorite one.
Is there anything that scares you?
Nope, I'm very outgoing and can't  think of anything that scares me.  I'm kind of known as a tough guy around the shelter, they say I can be fresh but I'm not mean at all, I've never bitten anyone I just get mouthy when I want some attention.  I think I'm the boss and want all of your attention for myself!
Is there anything that makes you extra unique?
Even though I'm a terrier, I have very soft fur and my friends at the shelter say I can look like all different kinds of dog breeds depending on my haircut!  I used to have a cut that made me look like a schnauzer, but I think this look is much more "me".
What do you think would be the perfect family for you?
Well first off, I'd say no young kids.  Like I said, some consider me to be fresh, and I also love attention so I don't want any kids taking that away from me!  I don't like being bossed around, so I would also need a dog savvy owner that would know how to discipline me.  I'd also love to be with a family that was as active as me, I have so much energy and would love to burn it off at the beach or on a hike!
Arlo, why do you think pet insurance is a good thing for all pet parents to consider?
Pets get sick just like people do, I've seen it with my own two eyes!  It seems like it would just make sense to have insurance to protect your pet so that if they get hurt or sick they can get the care they need without breaking the bank.
Arlo may be young, but he's a fast learner!  He knows the value of pet insurance, and how important it can be when it comes to protecting your furry friend!  Call one of our agents today for a free quote and take the first step on the road to protecting your furry friend!