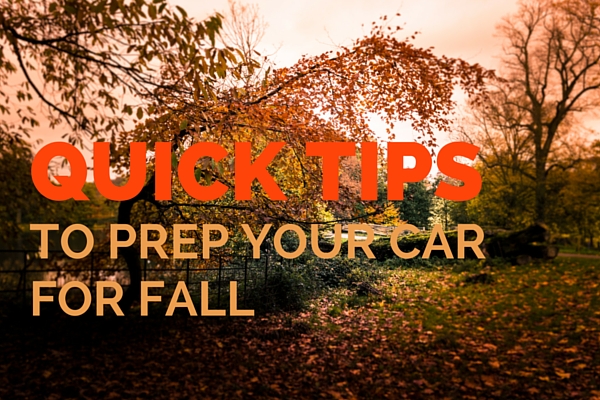 It's here! The weather is getting chillier, the sun is setting earlier, and the leaves are beginning to turn. Football season has returned and coffee shops across the Bay State are offering pumpkin spice lattes. Fall has arrived!
Though it is sad to bid summer in New England goodbye, autumn in New England is beautiful. Don't forget that the changing weather and beautiful foliage can present risks to Massachusetts drivers, keep yourself safe on Massachusetts roads and enjoy the season safely with these tips!
Tires
As the weather cools, your tire pressure can change and fall weather can leave you with low tire pressure. Be sure to take a look at the pressure on your tires and also check their tread and traction – leaves and frost can make the roadways slippery, you'll need the grip!
Brakes
Roads are more slippery in the fall, so getting your brakes in tip-top shape is extra important.
Heater, defrosters, anti-freeze
The colder weather is coming and before it hits it's wise to get your car ready! Ensure your car's heat works and that your coolant (anti-freeze) is at the correct levels for protecting your engine.
Wiper blades
Did you know November is typically the wettest month of the year in Massachusetts? Check that your windshield wiper blades are functioning properly and have no tears that could interfere with use or grow over time.
Be aware of the changing weather
As it gets colder, the road can fill up with hazards, like frost and falling leaves. When driving on leaves, be sure to slow down and give yourself time to stop. Wet or frozen leaves can make roads slippery, and leaves on the road can conceal other hazards like pot holes and bumps. Frost acts just like black ice and can cause dangerous conditions. During a frost, be extra careful on bridges, as they freeze before roads, and take it slow.