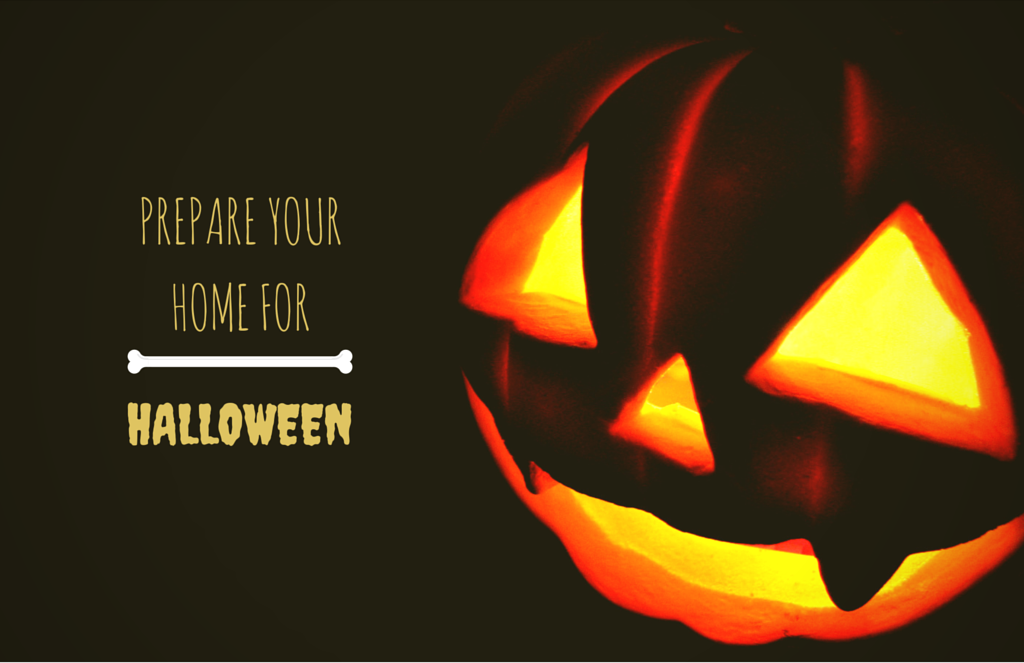 With Halloween just around the corner, it's time to make sure your home is prepared for trick-or-treaters! Besides transforming the front of your house into a creepy, scary graveyard, there are a few things you should keep in mind to keep your home safe for those who dare to trick or treat!
1. Keep it well lit
While we understand the appeal of a dark, dim lit front door and entrance way, there are a few reasons to keep it well lit.  First, it's night time and the chance of people tripping over something or falling on the stairs goes way up if they can't see where they're going. Second, often people assume that no one is home if the lights are off . Make it clear that you're joining in the fun by having your exterior lights on!
2. Clear the Path
Trick or treaters will be too excited to pay close attention to where they're walking come halloween. To avoid any accidental trips or falls, clear all tripping hazards such as hoses, sprinklers, etc from your front lawn. Even better, light up the path to your front door to encourage people to stick to that pathway.
3. No candles!
While Jack-o-lanterns and those paper bag cut outs lit up by candles are popular and festive decorations, they aren't always the safest choice the night of Halloween.  Paper easily lights on fire, and with children running around, an accidental run in with a lit up jack-o-lantern could easily result in disaster.  Use battery powered candles instead. It will still create the same spooky effect, but in a much safer way.
4. Pets
While we believe your beloved snuffles is the ultimate man's best friend, having a dog barking at the front door can scare trick or treaters at every age away.  While your fluffy friend may not bite, he could bump into a small child knocking them down or scare a child to run into the street.  The best protocol is to keep pets safe and secure away from the front door.
5. Reconsider some treats
Due to allergies and certain intolerances, some kids end up excluded from the fun of Halloween. It might be nice to consider having a separate small bowl of non-food treats for those might have an allergy to some of the candy.
While Halloween should be frightening, it shouldn't be dangerous! Have an amazing Halloween this year and keep these tips  in mind for a spooky but safe Halloween!