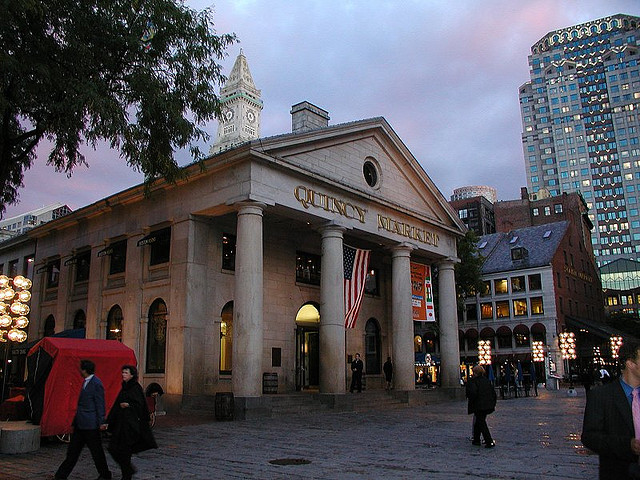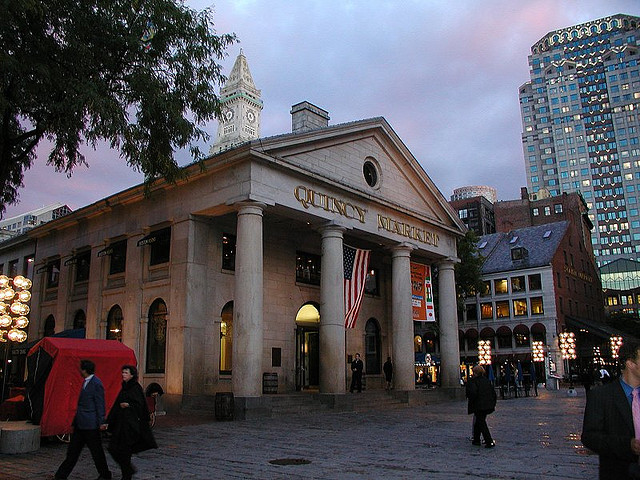 The holidays are on their way and will be here before we know it!  If you're trying to save your pennies for Christmas shopping and presents, check out some of these events this month.  All of them are going on in Boston and are totally FREE!  Now you can enjoy a girls night, soak in some Christmas cheer, get a great workout, and get some tips on healthy choices for you and your family all while saving up for the holiday season.  Does it get much better than that?
Alex and Ani Girl's Night Out – Alex and Ani bracelets are becoming more and more popular every day.  Their eco-friendly and and positive energy products feature unique designs and sayings that have become well-known across the country.  Now's your chance to stop by their Newbury St. store for a private shopping event for you and your girlfriends!  All you have to do is RSVP online and you can head over to their store on Tuesday, November 13th from 6-8 PM and you can enjoy some free cocktails and sweets while shopping the night away, what more can you ask for in a girl's night?
Healthy Choices For A Healthy Family: Nutrition and Weight Management – Nutrition and fitness are becoming more and more important to focus on than ever!  With obesity related health issues on the rise, it is vital to maintain and promote a healthy lifestyle for yourself and your family.  Stop by this free workshop at the Whittier Street Health Center in Boston in Tuesday, November 13th from 6-7:30 PM for the latest info on nutrition and resources throughout the community that are meant to help keep families healthy.  Brigham and Women's Hospital nutritionist Kathy McManus, MS, RD will be on hand to lead the discussion and healthy refreshments from Perry's Catering will also be served.  Guests can also enter a raffle for $50 holiday gift certificates.  To RSVP please contact Charlotte Vieira at (617) 264-8750 or cchhe@partners.org.
Pilates Boot Camp With Jennifer Phelan – Now's you chance to get a world class work out with Boston's #1 rated Pilates instructor right in the middle of Faneuil Hall!  Jennifer Phelan is a nationally certified and award winning Pilates instructor who is offering a free 45 minute workshop on Saturday, November 17th from 9:15-10 AM.  Stop by the upper rotunda of the Quincy Market building and get your workout on!  Pilates helps to improve flexibility, muscle strength, endurance, and focuses on developing a strong core, steady breathing, and improved balance.  This is the perfect opportunity to test the waters and see if Pilates is right for you!  This event is free for people of all ages, although participants are expected to bring their own mat.
Story Time With The Grinch! – Join the Citi Performing Arts Center for an interactive reading of Dr. Seuss' How The Grinch Stole Christmas! This classic Christmas story will be led by Citi Center's Artist Fellow, Toni Bee and will last for about an hour.  There will also be an original poetry workshop and costume contest so be sure to dress up as your favorite Whoville character to spread the holiday cheer!  Costume contest participants will also be entered into a drawing to receive tickets to How The Grinch Stole Christmas! The Musical which will be playing at the Citi Performing Arts Center Wang Theatre, from November 23rd until December 9th.  This event begins on Saturday, November 17th at 3PM but be sure to get there early and get a good spot!  Afterwards, take a walk outside and stop by the Blink! Launch Event which we mentioned last week in our blog on events this November.  This is the perfect way to kick off the holiday season and what's even better is that both events are totally free!  Story Time With The Grinch also takes place on November 24th at 10 AM, December 1st at 10 AM, and December 8th at 10 AM so there will be plenty of opportunities to stop by if  you can't make it on the 17th!
All of these events sound like a great time, especially since they are free!  Now you can enjoy an exclusive shopping experience, world class workout, health workshop, and day of Christmas cheer all on a budget!  These events are perfect for college students, friends, families, couples, and anyone looking to have a good time this month so get out there and enjoy!
Photo By: Robert Goodwin