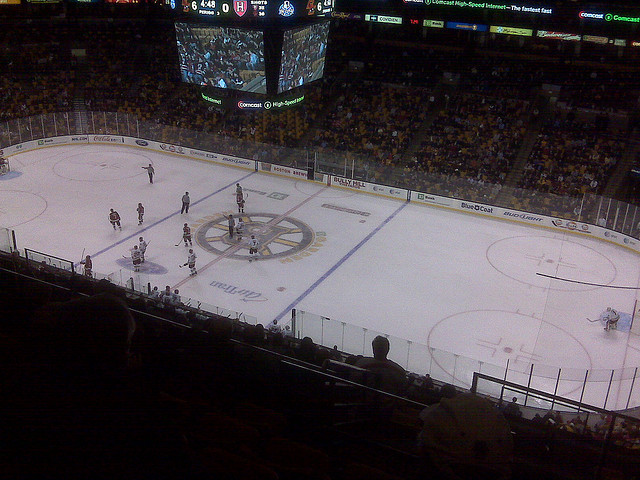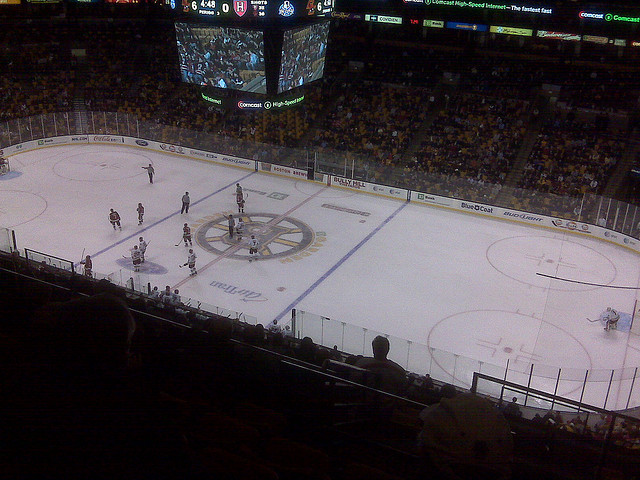 Need some entertainment to get you through these cold winter days?  Look no further!  Even though it's been pretty gloomy out there are still tons of events going on in Boston and we've found some of the best ones.  If you like music, animals, sports, or eating (that should cover everyone) you won't be disappointed!  Grab your loved ones and check out these events before cabin fever sets in!
Poe's Kitchen Burrito Bowl III – Who doesn't like a good burrito now and then?  This is your chance to get the BEST burrito in Boston as top chefs from the area compete at the Rattlesnake Bar and Grill in the 3rd annual Burrito Bowl!  Keeping in the Superbowl spirit, each chef will create an original burrito reflecting the city of their favorite NFL team. Each burrito will be served bowl-style instead of as a wrap, and will be judged by attendees as well as guest "referees".  Chefs in the running are Tremont 647's Andy Husbands; Poe's Kitchen At The Rattlesnake's Shawn Russell; Estelle's Southern Cuisine's Eric Gburski; The Tip Tap Room's Brian Poe; Taranta's Jose Duarte; Church's Josh Rush; Boloco's Jason Hutchinson; and the reigning Burrito Bowl champ, Brian Roche of Lolita.  The event is this Saturday, February 2nd and tickets are $20.
Boston Harbor Seal Watch – Yes you read that right, a seal, not whale watch in Boston Harbor!  The next seal watch is Saturday, February 2nd and departs from two locations; the Quincy Shipyard at 10:15 AM and from the Long Wharf in Boston at 11 AM.  The tours are an hour and a half and cost $20 per ticket for adults ages 13-64, $15 for children ages 4-12 and seniors (65+), and free for children under 3.   Harbor seals spend their time in Boston from late December until early March, they love the cold water!  They are extremely intelligent and spend their time hunting for fish and sunbathing on the rocks and now is your chance to see them in their natural habitat!  Sponsored by the Boston Harbor Alliance and Boston's Best Cruises this harbor adventure won't leave you disappointed.
The Beanpot Hockey Tournament – Every local knows that the first two Monday nights in February are the biggest nights in Boston hockey, the Beanpot tournament!  Get your tickets while you can and watch the Harvard, Boston College, Boston University, and Northeastern hockey teams compete in this tournament where the winner will have bragging rights until the next tournament!  This has been a staple event in the world of Boston sports since 1952 and encourages a little healthy competition between local colleges.  The first night of games begins on Monday, February 4th at 5 PM when Boston University and Northeastern square off, followed by Boston College vs. Harvard at 8 PM.  On Monday, February 11th there will be a consolation game at 4:30 PM before the championship game begins at 7:30!  Do you think Boston College will remain the champs or will someone else beat them for the title?
Cry Me A River (The Valentines Hangover Dance Party) – Even though his newest single was a little weak, everyone knows Justin Timberlake is a heavy hitter in the entertainment industry.  Although we can't promise you JT himself, we can get you pretty close.  The one and only Justin Timberlake cover band, The Timberfakes are performing Friday, February 15th at the Hard Rock Cafe in Boston!  Whether you're recovering from Valentine's day or just looking for a good time, you won't want to miss this dance party celebration.  Tickets are $12 per person so get them before they sell out!
Don't let this weather keep you from getting out of the house!  Grab your friends, family, or plan a date night and head out to one of these awesome events this month!
Photo By: Dick Howe Jr