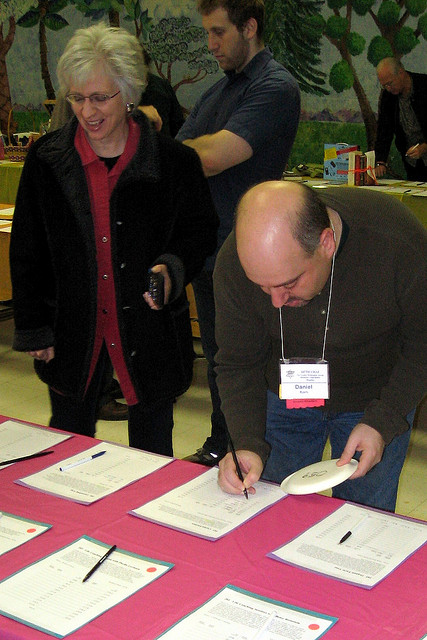 Want to give back while having fun this month?  You're in luck because we've found a few different charity events going on across the state that support worthy causes and help our local residents!  You don't have to give much more than your time to make a big difference this month, whether you're passionate about helping the environment, Veterans that have served our country, or those that are simple less fortunate, there is an event for you!
Barefoot Wine Beach Rescue Project – Head over to the Charles River at Christian A. Herter Park and help the Barefoot Wine Beach Rescue Project keep our beaches, rivers, parks, and lakes "barefoot friendly"!  Barefoot Wine has partnered with the Surfrider Foundation, a non profit organization that is dedicated to protecting our beaches, waves, and oceans.  Together they are making 15 cleanup stops nationwide and one of them is in Boston this Saturday, July 13th! The cleanup will be from 2:30 PM – 4:30 PM and will be followed by a celebration organized by the Surfrider Foundation, featuring Barefoot wine, surf-inspired fare and a performance by Eric Hutchinson.   The celebration is from 5 PM – 7 PM in Cambridge and tickets will be distributed at the cleanup.  Both events are for those 21+.
Taste of Boston Silent Auction – Plan on going out to dinner this month?  Why not go out and give back all at the same time?  Get your tickets for the Taste of Boston Silent Auction taking place on Thursday, July 18th from 6 PM – 9:30 PM at Technique Restaurant in Cambridge.  Presented by Chow Hall Cuisine, this event benefits the New England Center for Homeless Veterans and is sure to make your taste buds tingle.  Tickets are $35.00 and once you arrive be sure to check out the many items up for auction!
Worcester Kicks For Kids – Who doesn't love playing kick ball?  Don't miss out on the Worcester Kicks For Kids charity kickball tournament Saturday, July 27th at 9 AM at Burncoat Park in Worcester.  This tournament benefits Y.O.U. Inc which is a non-profit child welfare and behavioral health organization that serves troubled and at-risk children, adolescents, and families in the Worcester county area.  There will be games going on throughout the day leading up to the finals at 4:30 PM.  After the games from 6:30 – 10:30 PM there will be a party at Blackstone with food provided by Wings Over Worcester!  Be sure to register for this fun event that supports a wonderful local cause before it's too late!
Murder Mystery Dinner – Sounds fun already doesn't it?  This Murder Mystery Dinner event takes place on Saturday, July 27th from 6:30 PM – 11 PM at the Franklin Lodge of Elks in Franklin, MA.  Proceeds benefit Homes for Our Troops, an organization that helps to rebuild the lives of severely injured Veterans through the gift of high quality, specially adapted homes that provide freedom of movement and the ability to live independently.  The event has a theme of "High School Reunion" and there will also be food, raffles, and a silent auction.  Tickets are $30 per person, or $50 per couple and if you can't attend the event donations are always appreciated!
What events do you plan on attending this month?  Are there any that you know of that aren't listed?  Be sure to let us know in the comments!
Photo By: Alan Kotok