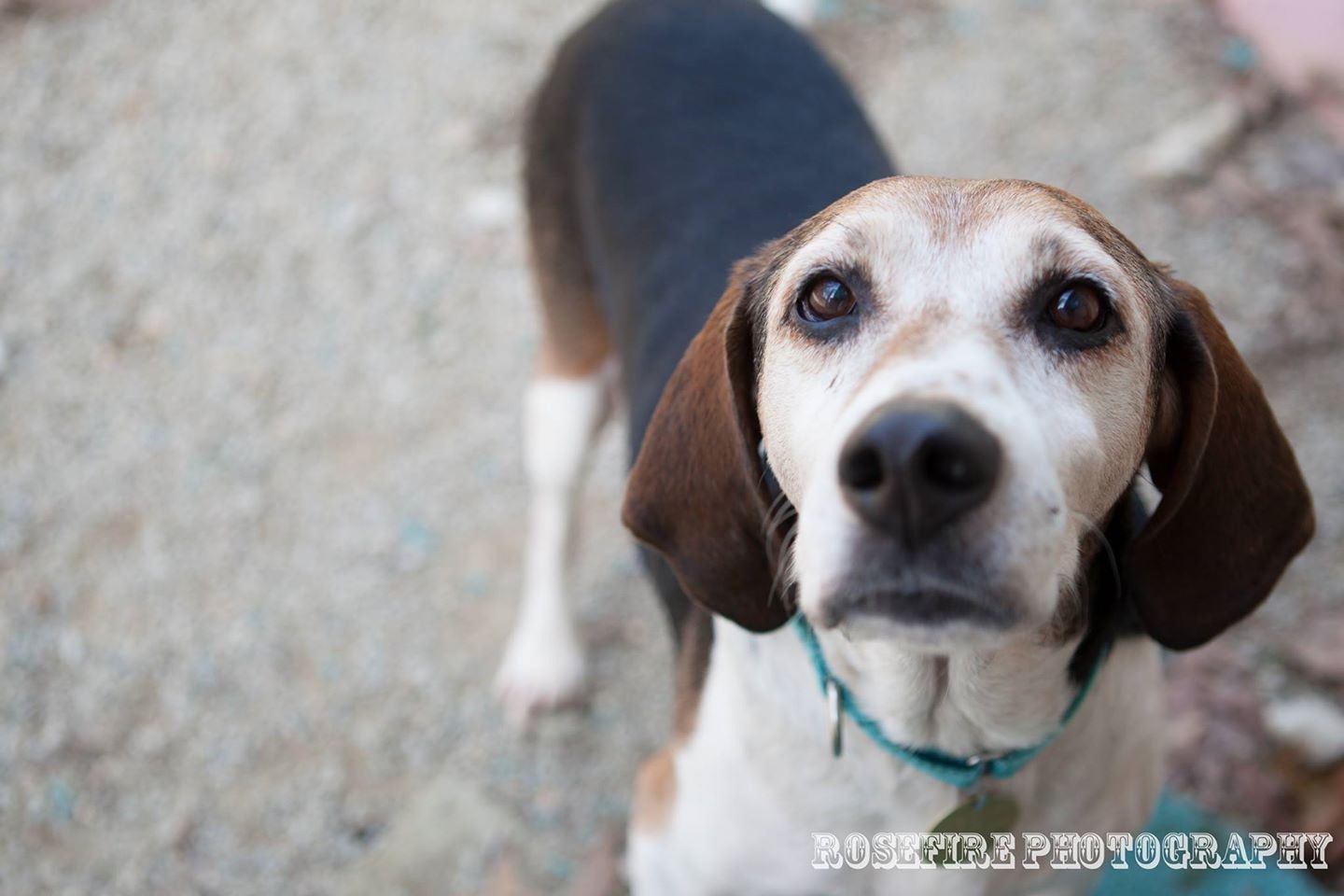 Who's ready to kick off their weekend with a Furry Friend Friday interview? Transy is!  This handsome older gentleman is a beagle mix and is ready to find a best friend to share his golden years with.  He's about 7 or 8 years old and is up for adoption at Greyhound Friends, Inc in Hopkinton.  How can you resist that face?  Stop by and pay Transy a visit if you think you two could be a match made in heaven.
So Transy, what's your favorite thing to do?
Well I love to sleep!  Does that surprise you?  I'm an older gentleman so I need more sleep than pups do.  Did you know that some dogs need up to 13 hours of sleep a day?  I think I may fall into that category.
Do you like to go for walks?
Yes I love getting out and about!  Despite my age I still have a good amount of energy, when I'm awake, that is.  I can't go too far, I prefer my walks to be short and sweet but I still love smelling the fresh air.
Do you have a favorite treat?
I enjoy your good old classic milk bones.  They can't be beat if you ask me, that's probably why they've been around for so long, I remember snacking on those when I was just a puppy!
Is there anything that scares you?
Nope, I've seen a good deal in my time and it takes a lot to rattle me.  I like to think of myself as a relaxed guy that goes with the flow.
What do you think would be the perfect family for you?
Well I think I'm a pretty lovable dog, so I think I could really fit in anywhere!  Like I said, I go with the flow.  I probably would be best with an older couple that moves at my pace and is looking for a couch buddy.  I also get along with other dogs and am good with dog-savvy children.  I would probably even enjoy the company of a cat!
Transy, why do you think pet insurance is a good thing for all pet parents to consider?
Well like I said, I've seen a lot in my time, including friends of mine who suffered some serious injuries, even while they were in their prime.  You never know what can happen with a pet whether they are young or old, so it's probably a good idea to be prepared for anything.
We couldn't agree with Transy more.  He is clearly a very smart boy and understands the value of being prepared to get your pet the best possible care should they need it.  We here at MassDrive want you to be prepared too, call one of our agents for a free pet insurance quote and begin the journey to protecting your furry friend and your wallet!