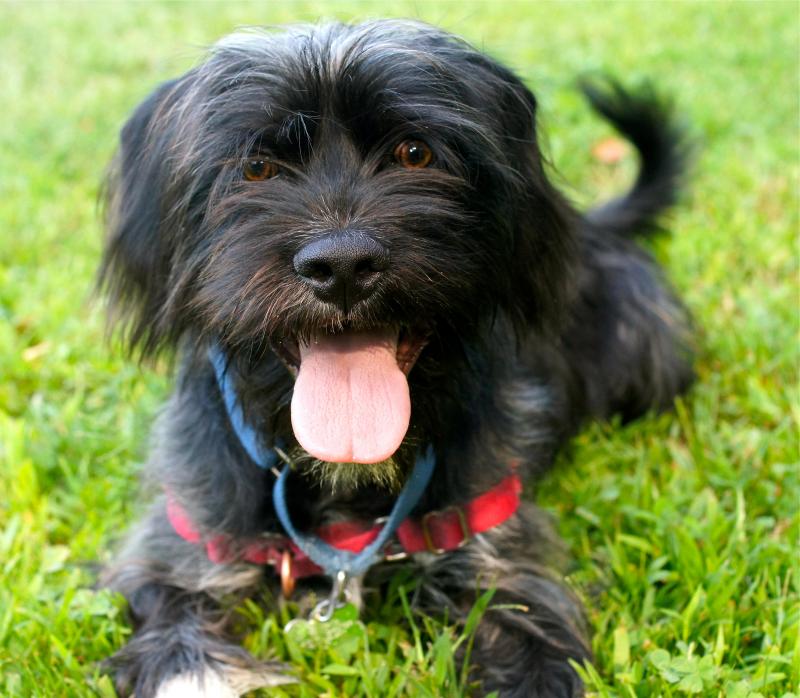 It's our favorite day of the week again, Furry Friend Friday!  Our special guest this week is extra cute if you ask us, he's a 7 month-old schnauzer mix named Bosco!  This cute little puppy is currently up for adoption at the Scituate Animal Shelter and has been there since July, so he's overdue to find his forever family!
So Bosco, how does a cute little pup like you wind up in a shelter?
Well I was actually found as a stray on the south shore, I'm not exactly sure where, but Animal Control picked me up.  They didn't have a facility to keep me in, so I ended up at the Scituate Animal Shelter!  I really lucked out, everyone here is so nice!  I'm definitely ready to find my forever family though, I've been here since July and even though everyone here is so nice, I'd love to have a family that could give me all of their attention and love!
What's your favorite way to spend the day?
Well I'm still a puppy, so I'm VERY active.  I love to run around outside, go for walks, explore new places like the beach, and play with my toys!  The staff here are always trying to get me to play fetch, and I always run after the ball but won't pick it up and bring it back, I guess you could say I'm still figuring that game out.
Do you have a favorite toy?
I love those fluffy toys with a squeaker on the inside.  Not only are they cute and cuddly, but I can't get enough of that squeaky sound!
Is there anything that makes you nervous?
Not really, everyone here says that I'm a very confident and outgoing boy.  I guess my time on the streets as a stray made me pretty tough!
What do you think would be the perfect family for you?
Well as you already know, I'm still a puppy, and I hate to admit it but I could definitely use some more training.  I'd need to go to a family that could be patient with me and show me the ropes so that I can be the best pet possible!  I'd also love to go to a family with kids that I could play with, the staff here think that I should go to a home with kids ages 8 and up, since I can be a bit rambunctious when I play and wouldn't want to knock down any little kids.  My last request would be to go to a family that could handle my energy level.  I'd need to go on long walks or be able to run around inside a fenced-in back yard.
Bosco, why do you think pet insurance is a good thing for all pet parents to consider?
Hmm, well I know I'm just a young pup but it seems obvious to me that pet insurance is a good idea.  Pets can get sick or hurt unexpectedly and those vet bills can be very expensive!  I think that pet insurance sounds like a good idea because if pet owners have it, they won't have to pay a huge bill at once if their pet needs to go to the vet.
Bosco may be young, but he's a very quick learner!  That's why we're sure he'll find the perfect family for him very soon!  If you think pet insurance sounds like something you'd be interested in, call us for a free quote and take the first step to protecting your furry friend's future!