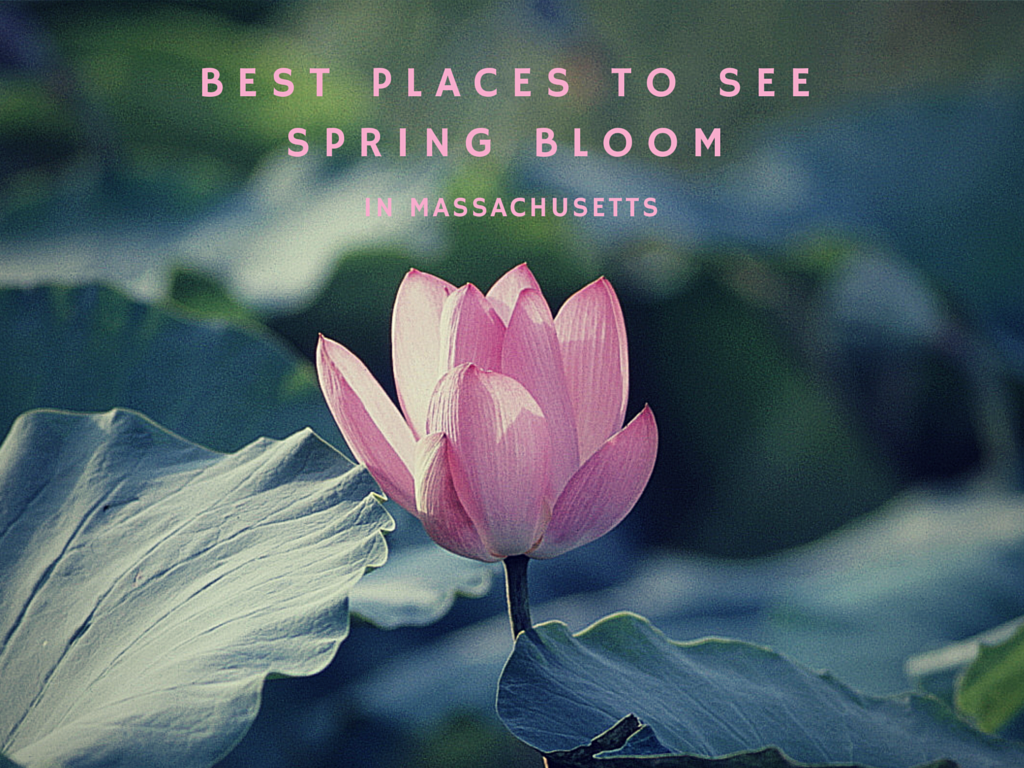 Spring has finally arrived! As the weather starts warms up, Massachusetts begins to bloom with flowers. Enjoy the beautiful start of spring at these amazing gardens and parks!
Located in the heart of Boston, the Public Garden offers rotational plantings throughout the spring and summer months.  One visit wont be enough to see the blooming trees and fresh flowers. As the first public botanical garden in America, this green and flowering oasis in the heart of a great metropolis has become a Boston icon. After you stroll through the garden, be sure to ride a swan boat to get the full affect of this beautiful park!
This National Historic Landmark provides wonderful flowers, and amazing blooming cherry trees. Well known both for its architectural elements and the fame of some of its interred residents, including Henry Wadsworth Longfellow and Oliver Wendell Holmes, the cemetery brings in more than 200,000 visitors a year.  With so much to uncover, Mount Auburn hosts walking tours, bird walks, special lectures, and even early morning excursions.  Plan ahead for a group tour, or enjoy this beautiful, serene place on your own leisure.
Opening back up this April, this gorgeous bridge stands alone as one of a kind.  Thousands of bulbs, perennials, annuals and flowering shrubs come into bloom on it over the course of the year. The flowers and plants have been around since the early 1900s when a group on women transformed the old trolley bridge into a bridge of beauty. Start on the Buckland side surrounded by bright plantings, and slowly make your way across the river enjoying all the plants and flowers. Once you're on the Shelburne side, enjoy the Stone Spring and River Bench.

Enjoy mountain air, rare mountain wild flowers and beautiful open fields this spring at the Berkshires.  Known for its mountains and beauty, this part of Massachusetts has so much to offer!  One great place to hike and see spring in bloom is Bartholomew's Cobble.  It offers a rugged and exotic landscape that supports 800 species of plants while offering terrific mountain vistas. Looking to mix things up from hiking? Travel through one of the many beautiful scenic bike trails to see wild flowers, and amazing river views.
5.  Keller Rose Garden Of The Emerald Necklace
The Emerald necklace Conservatory offers six parks spanning 5 miles designed over 100 years ago.  Part of the National Register of Historic Places, it's well worth a visit this spring for strolls and bloom gazing.  The Kelleher Rose Garden, part of the Back Bay Fens, offers great views of spring plantings.  Located by the World War II, Vietnam and Korean War Memorial, the garden is a popular picnic site for many.  Recently restored, this beautiful garden will definitely surely impress!